We're Here For
Case Managers
Specialist orthopaedic physiotherapy for people with complex needs following traumatic injury.
At TraumaPhysio we empower people who have suffered complex trauma to take an active role in their recovery and help them to navigate their rehabilitation journey to return to enjoyable, meaningful lives.
Our Trauma Physiotherapists have extensive experience of working functionally with people who have complex fractures, ligamentous injuries, amputation and following elective surgery. Our service was established to cater for clients with orthopaedic and musculoskeletal injuries during the medicolegal process.
At TraumaPhysio we understand the unique complexities of working as part of an inter-disciplinary team for clients during litigation and have robust processes in place that support the client, case manager and litigation team. We recognise that quality, aspirational, goal-focussed physiotherapy is often lacking for this client group, resulting in their recovery stalling and them feeling frustrated and helpless because of a lack of guidance in their physical rehabilitation. Our experience working with people following complex trauma is that community based functional rehabilitation is the most effective method in meeting their physical, psychological and social needs.
Your Title Goes Here
Your content goes here. Edit or remove this text inline or in the module Content settings. You can also style every aspect of this content in the module Design settings and even apply custom CSS to this text in the module Advanced settings.
Instruction
TraumaPhysio accepts instructions to perform Initial Needs Assessments for clients with ongoing litigation or following settlement of their case. We recognise the importance of finding the right therapist for a particular client and will discuss their needs and values before making a recommendation on the most suitable member of the team to assist their rehabilitation. TraumaPhysio offers 'meet and greet' appointments by video, without charge, to ensure that our Orthopaedic Physiotherapist is a good fit for the client, and to start the process of building an effective therapeutic relationship.
Our team meets high standards of professional conformance, and we can confirm compliance with article 28 of the GDPR, that our therapists have recent DBS checks, have completed mandatory training and maintain professional indemnity/liability insurance. TraumaPhysio will provide an accurate quote for consultations, a CV for the treating clinician and a professional conformance declaration prior to arranging an initial needs assessment.
Initial Needs Assessment
Once instructed, TraumaPhysio will complete an assessment to identify an individual's rehabilitation needs and discuss the goals of any intervention. Following the assessment, we will provide a comprehensive report including objective measurements detailing the rehabilitation treatment plan, supported by goal planning and including associated costs. Where additional equipment may be of benefit, we will recommend whether a trial or purchase is necessary and provide a rationale.
Rehabilitation Treatment
TraumaPhysio recognise that rehabilitation must go beyond the clinic to produce lasting, meaningful results and our rehabilitation programmes are therefore unique to the individual, imaginative, and functionally driven. We work within the client's home and in the wider the community to ensure 'real-world' progress.
As part of our trauma physiotherapy programmes, we often include risk assessment, home programmes and care scripts. We will work with carers and support workers to provide training in any rehabilitation techniques and specific interventions, so that they are fully integrated into the client's regime.
TraumaPhysio are highly experienced at working within multidisciplinary teams and communicate efficiently and effectively to ensure a team approach. We provide frequent update reports with reference to the agreed SMART goals and are able to attend team meetings remotely or in person where required. TraumaPhysio maintains high standards of record keeping including media recording to enable a quick response to any record requests.
Nobody's recovery should be limited by their rehabilitation provider and we believe people deserve the chance to get back to who they were before their injury, and to be in control of their situation. A standard musculoskeletal approach simply does not produce the results that we know are possible for people with such complex needs. We know that appointing a physio inexperienced in rehabilitating clients with ongoing litigation following complex trauma can impact both their rehab outcome and the claims process. TraumaPhysio has been developed specifically with this in mind.
At TraumaPhysio we work with the client and other members of the team to explore rehabilitation options and plan goal-directed programmes that are responsive to the changing needs of the client and the litigation process. Our work not only results in better outcomes, but also supports the claims process with detailed communication and record keeping including media recording.
We work within the client's home or anywhere else in the community that is required.
TraumaPhysio provides comprehensive assessment and rehabilitation programmes for people after complex orthopaedic trauma and planned surgery. We offer a wide range of additional services to enable us to provide you with the very best multifaceted rehabilitation.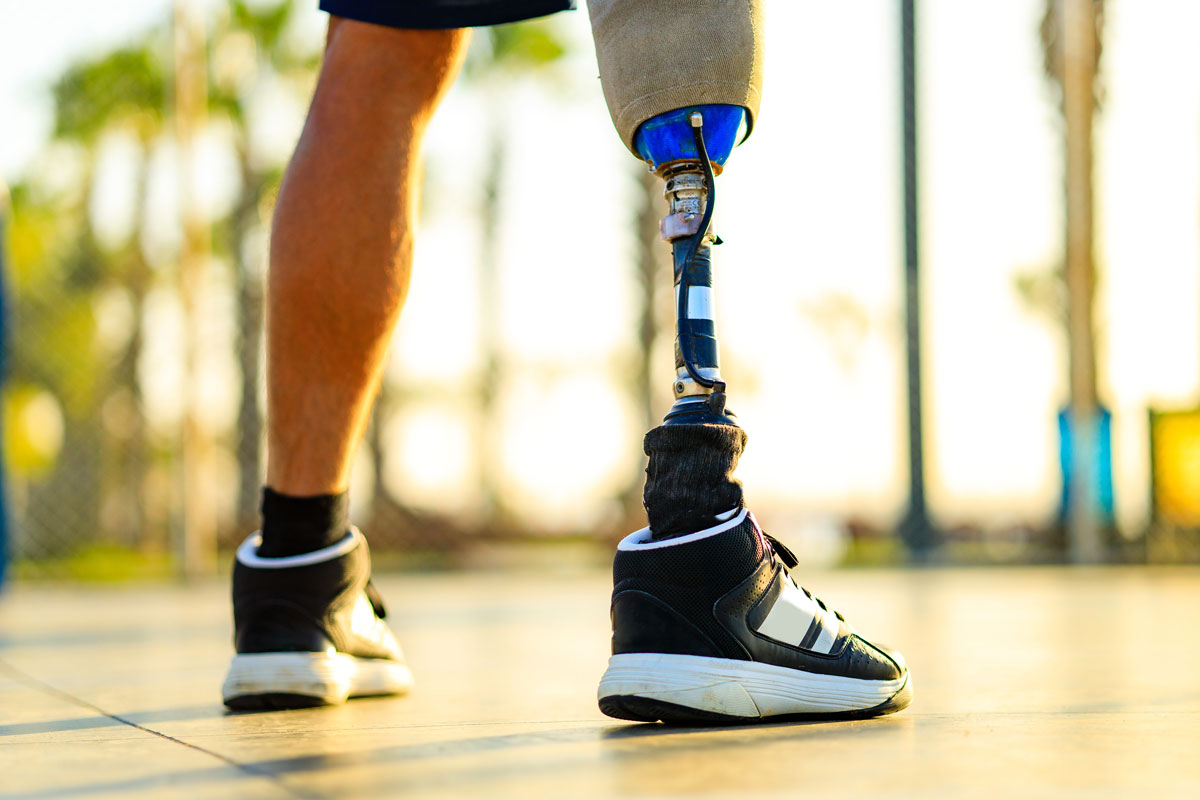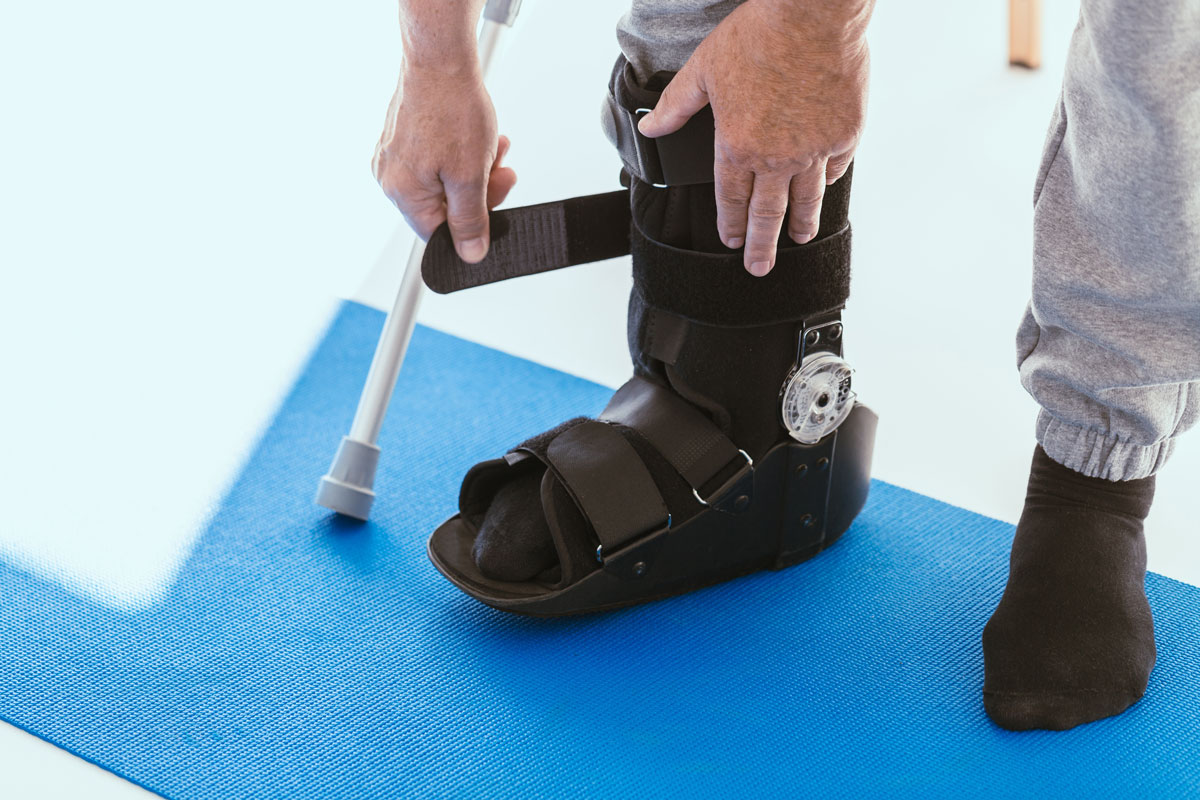 Skihab Adaptive Snowsports
TraumaPhysio are experienced in providing rehabilitation for clients following complex trauma during the litigation process. Our service is designed to give the best outcome to the client and to make your job easier.
Use our priority contact form to make an enquiry regarding availability. One of our team will call you back to discuss the case within 24 hours'.
See what our customers have to say about us...
Helen worked with my 88 year old Mum following her knee replacement. I was very very impressed. Personable, knowledgeable, supportive, she got my Mum full mobilised and back playing bowls. She had her operation in November 2018 and was she was back playing bowls in January 2019. My Mum has now had a refurbishment of her replacement hip and I have no hesitation in going back to her and recommending her to others.
Karen Land
Excellent professional service! Helen really helped me with my injury. I would use her services again and recommend to family and friends!
Karren Rice Watercolour Channel
Helen is a great physiotherapist! She thorough, extremely knowledgeable and very kind. Despite being busy, I never felt rushed. If the need arises I will definitely go to her again.
Sussan Warren
Helen is a great physio with fantastic technical knowledge. She's also a lovely person which makes sessions really enjoyable. Thanks for the help Helen! 🙂
Andrew Mcculloch
An inner ear problem last July that developed into vestibular neuritis led to problems with the muscles, nerves and joints in my neck which caused nausea, dizziness, vision problems as well as the usual aches and pain. In February I came to the Physio4 You team in despair. Rachel did a thorough vestibular assessment and was able to reassure me that the vestibular problem was resolved. I was then given Helen's details for the neck issues. She has been a real Godsend. She is calm, friendly, reassuring and professional. After a thorough exam in which she listened carefully to my history of symptoms, she took time to explain what the problem was and a plan for treatment going forward. This problem has caused me real anxiety at times. She set my mind at rest that I will get better. I am still undergoing treatment but there has been a vast improvement. She takes time to answer all my questions and I always leave feeling so positive. I would thoroughly recommend their services
Jenny Shape